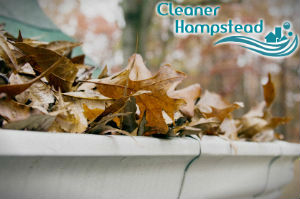 Let our professional gardeners save your home and belongings from floods. Call our company and book our professional gutter cleaning service to help you with your poorly working gutters system.
At our company you will find a professional and reliable help, very economical prices and timely service. Our gutter cleaning service is available everywhere in NW3 and we can assure you that your drainage system will be working properly in no time.
Attentive Gutter Cleaning Service Hampstead
At our company you will find help for your clogged gutters or downpipes. Whatever the problem might be with your drainage system, our gardeners will take care of it. You can turn to our company for any help. Here are some of the things you can expect from our service:
We have convenient appointments, we work seven days a week plus on bank holidays
Our technicians use the latest professional gutter cleaning equipment, thus cutting down downtime to the minimum
Our gutter cleaning service is efficient and is one of its kind in Hampstead
Our pricing system is considerate and our prices are practical
We offer a range of packages and also free quotes
Our technicians have all been vetted and professionally trained
Our gutter cleaning service is sure to leave your drainage system in an impeccably clean state. All clogs will be removed, all debris, leaves, sticks, etc., will also be removed from your downpipes and gutters.
"We needed professional cleaning of the downpipes of our house which we planned to sell and used this company's services. The workmen arrived before the due time and after checking the guttering, prepared for the cleaning. It was very effective and ensured the better appearance and functioning of the downpipes. – Jamie"
Affordable Gutter Cleaners in NW3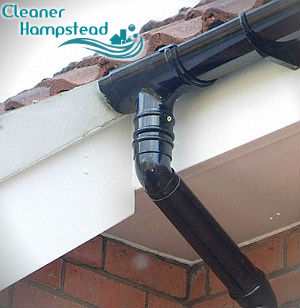 Our gutter cleaning service is performed by professional gardeners and with the best and most efficient equipment. They use special vacuum machines, attach them to telescopic poles, some as high as 12m, and safely and easily reach your highest gutters from the ground.
We promise you that our technicians will get the job done as quickly as it is possible. They will collect all debris and will dispose them in any manner you like. What is more, after our technicians are done, they will do a test by running water through your gutters, to make sure they are working properly.
Book our gutter cleaning service now, make sure your entire home is safe from flood or any other problems. Our gardeners will help you maintain a properly working system.
Fore more information feel free to call us now, our call centre is available 24/7, we operate in Hampstead, NW3, and our gutter cleaning service is reliable and efficient. Get in touch with us soon.