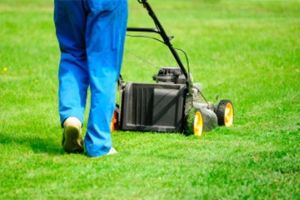 Cleaner Hampstead employs a team of professional gardeners in Hampstead NW3. Our gardening services include hedge trimming, lawn mowing and garden cleaning.
A landscaped and regularly maintained garden always contributes to the overall good look of a house. If you want to adorn your home with one such garden, but you do not have the time and skills needed, leave this task to the professionals. Cleaner Hampstead is a London-based cleaning company that provides all kinds of gardening services. Our teams of professional gardeners operate in Hampstead as well as all other areas of the capital. See our price list:
Gardening Services in Hampstead

Price

Lawn Mowing

from £50/h

£

45/h

Hedge Trimming

from £50/h

£

45/h
Fill the form for a free quote!

Maintaining a garden is a really difficult task. It takes considerable amount of time, involves different kinds of activities and you need the right kind of equipment, in order to perform them and achieve satisfactory results. This is why we highly recommend that you turn to us. We will provide you with a beautifully landscaped garden that ideally corresponds to the external design of your house.
"Your team has made our garden look incredible – the flowers are fresh, the hedge is ideally trimmed, etc. Thanks a lot." – Missy
Gardeners in Hampstead
Here is a list of some of the services we offer:
Mowing. With us your grass areas will always be freshly mown.
Turfing. We guarantee that we will provide you with the highest quality product.
Mulching. This step is really important. Thus, your soil will be protected from erosion and you will be able to enter your garden more easily even after a heavy rain.
Landscaping. Our experts will make sure to plant only the most beautiful flowers and greenery that perfectly match the overall style of your home.
Pruning. Your plants will always look healthy, thanks to our gardeners.
Hedge cutting. State your preferences and our employees will turn your hedges into beautiful pieces of art.
Pest and weed control. We are well-aware that you are sick an tired of all the annoying pests and weeds that endanger the health of your plants. You do not have to worry any longer. We are able and willing to help you.
And last but not least we provide general gardening care.
As previously mentioned, these are only several of the services we offer. It is all up to you as to whether you want some to be skipped or more to be added. Just contact us via phone or email and share your ideas with us. Our consultants will be more than happy to help you with competent advice.
Cleaning Services Hampstead
And our experienced gardeners will turn your garden into a beautiful recreation place in no time. For your convenience, we operate daily and cover all addresses in Hampstead and all around London.